Tax Deductions for Security Professionals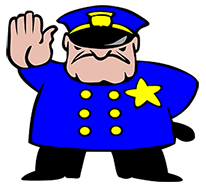 You're responsible for the safety and security of others and the building in which they occupy. You protect assets and valuables. You monitor the perimeter and ensure those incarcerated are protected and restrained. You're a security specialist.
At tax time, you can expect your employer to furnish a Form W-2, Wage and Tax Statement, which will list your earnings and withholdings. You can decrease the amount you owe in taxes by claiming deductions, especially those which are related to your job and not reimbursed by your employer. You use a Schedule A, Itemized Deductions, to claim the deductions as a miscellaneous deduction limited by 2% of your adjusted gross income.
If you are a security specialist who owns their own business or work on your own, you'll be considered self-employed. You're still entitled to deductions of expenses, however you won't receive a W-2. Instead, those you contract with may send you a Form 1099-MISC. regardless, you're required to report your income to the IRS. Self-employed security personnel use a Schedule C, Profit or Loss from Business, to report their income.
You should keep all receipts to document your expenses. You may be eligible to deduct:
Magazine and trade publication fees
Dues for unions or associations
Liability insurance protection
Purchase price and upkeep, including cleaning, of uniforms that are required and are not suitable to wear as everyday outfits
Licensing fees or occupational taxes charged by the state or local government, as long as they aren't assessed for initial certification
Specialized equipment that is replaceable within the year
Training classes and work-related seminars may be deductible if they meet certain requirements. The classes can't qualify you for a new position or career, and they can't help you meet the minimum skills for your security positions.
Self-employed security people have additional expenses that can be claimed on a Schedule C. These include:
Bad business debts
Advertising costs
Legal and professional fees
Rental fees
Transportation costs
Self-employed security specialists are required to pay self-employment tax on any net profit over $400. You may need to make estimated tax payments throughout the year.